MEET THE DOCTORS
Dr. Andrew S. Barak

Dr. Barak has practiced Endodontics in Sacramento for over a decade. He graduated from the University of Florida in 1998 where he completed both his undergraduate studies as well as his DMD Dental Degree. In 1999 he completed a General Practice Residenency in advanced training of medically compromised patients at University of Texas San Antonio. Dr. Barak received his Certificate in Endodontics from the University of Southern California in 2001. Dr. Barak enjoys spending time with his family, traveling, and the outdoors.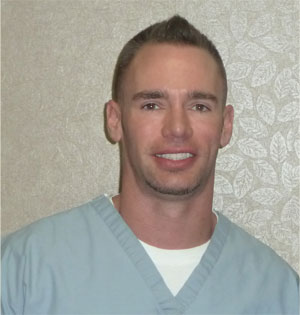 Dr. Cary Syamken
Dr. Syamken attended the University if Texas in Austin and graduated in 1996 with B.A. in biology. In 2001, he earned his D.D.S. degree from Baylor College of Dentistry in Dallas, TX. Dr. Syamken spent 2 years practicing general dentistry in the Dallas area before returning to Baylor College of Dentistry in 2003 to complete a one year Advanced Education in General Dentistry residency. In 2005, Dr. Syamken entered the endodontic residency program at the University of Iowa in Iowa City, IA, where he obtained his certificate in Endodontics in 2007. Dr. Syamken is currently a specialist member of the American Association of Endodontics, a member of the American Dental Association, California Dental Association as well as the Sacramento Dental Society.


Dr. Barak and Syamken share the same practice philosophy of personalized care. They want everyone to be comfortable in the office and render the same quality care to their patients that they would their own family. Their experience, advanced techniques in their specialty, and caring professional staff provide the best quality care possible. They strive to provide a pleasant and warm experience to all.

---
1315 Alhambra Blvd., Suite 340 Sacramento, CA 95816
t. (916) 736-3101